Fabrics and wallpaper
Welcome to Inches, our highly experienced, independent interiors company in the heart of West Yorkshire, established 1989.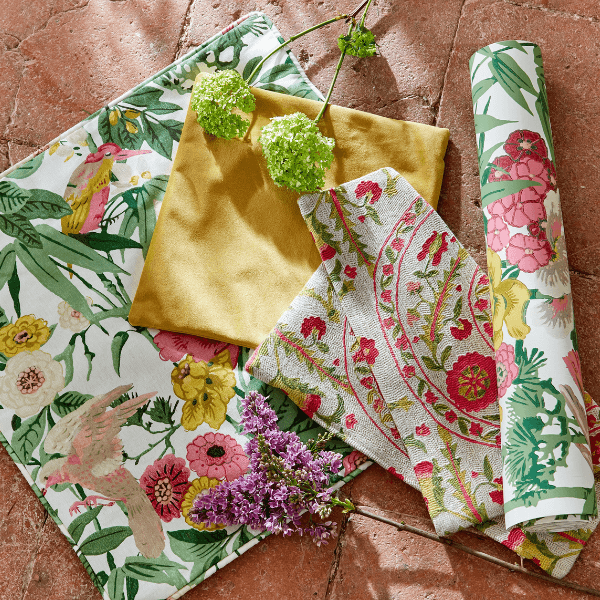 Beautiful designs to browse through
Since 1989 we've been crafting handmade and high-end bespoke soft furnishings to homes and businesses throughout Yorkshire. Our range of beautiful fabrics, wallpapers and paints give you all the choices and options you need to design your perfect home.
We have plenty of space for you to have a look through our selection of luxury fabrics and wallpaper books within our Cleckheaton showroom.
With a variety of colours, styles, patterns and textures, you can make yourself at home while sifting through our collections, with the help of our friendly team.
We can guide you through our beautiful collections so you can immerse yourself in the wide variety of options to get a feel for how they will complement your space.
Providing a dedicated service.

Embark on a journey of design excellence with our curated selection of fabrics, wallpapers and paints. At our Cleckheaton showroom, we offer more than just a glimpse into the world of interior aesthetics — we provide a personalised experience that guides you through every facet of your project.
Seeing the fabric, colours, quality and feeling the textures is the most effective way possible to design your dream home.
Tailor your interiors to reflect your unique style and personality. Whether you seek timeless elegance, contemporary chic, or a blend of styles, our extensive collection of fabrics, wallpapers and paint provides the palette for your creativity.